Join us on the weekends for fun, hands-on lab activities!
Saturday (10am - 2pm) and Sunday (11am - 2pm)
Free with science center admission.
*Labs are subject to change or cancellation.
February • We LOVE Hearts!
On Saturdays at 11am and 1pm a Mobius educator will dissect a pig heart and explain basic heart anatomy and physiology. On Sundays, visitors will learn how blood flows through our heart with a hands-on activity.

March • Computer Coding!
Visit the science center on Saturdays in March, as we learn about computer coding with Computer Science students from Eastern Washington University! Visitors will learn how messages are translated and sent using programming language. We'll also be making bracelets coded in binary, the basis for modern computer languages. On Sundays we'll make bracelets coded in binary with our Lab volunteers!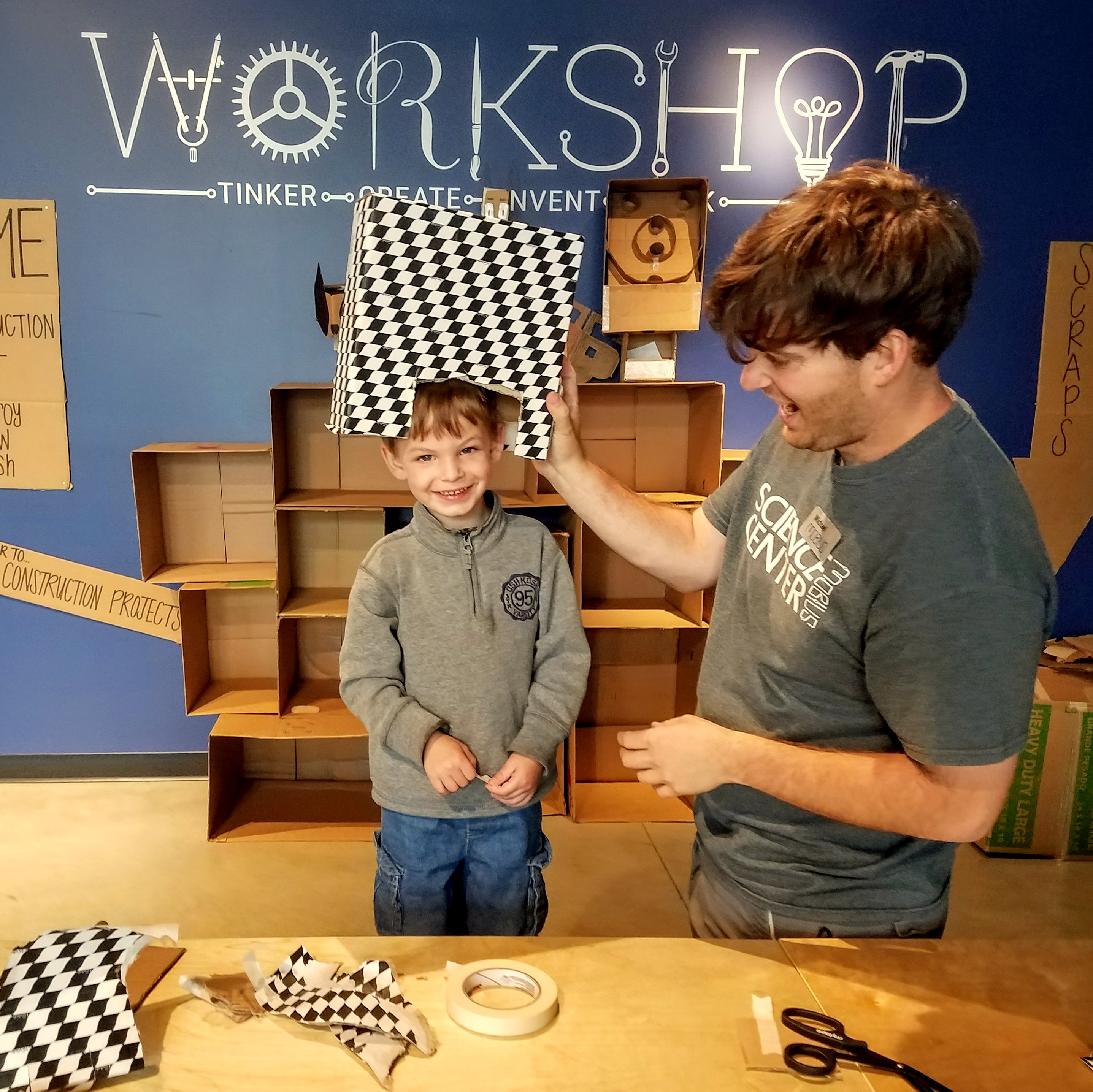 Tinker - Create - Invent - Hack
Together as a family, explore and discover the workshop. Currently in the workshop.... CARDBOARD CONSTRUCTION: How is cardboard made? What will you construct? Think outside the BOX.... #corrugationiscool