CALENDAR
Weekend Labs @ Mobius Science Center
Join us on the weekends for fun, hands-on activities in The Lab at Mobius Science Center.
Saturday (10am - 2pm) and Sunday (11am - 2pm) | Free with science center admission.
*Labs are subject to change or cancellation.
July • Weather Report! • Cool off in The Lab as we learn about weather! Conduct a cloud experiment and make an instrument for forecasting the weather!
See more Weekend Labs and Summer Science HERE »
---
Spokane Regional Clean Air @ MSC!
Jul 20 - Friday
10am - 1pm

Curious about the environment? Join EnviroKids and Spokane Clean Air Agency for hands-on activities to explore waste, water, weather, air and conservation in the Lab! Show your EnviroKids membership card that day and get $1 off your admission!

This event will replace the scheduled Planetarium Show. Visit here for more summer programming!
---
NERD NIGHT: Dissection Date
Jul 27 - Friday
6:00pm to 8:00pm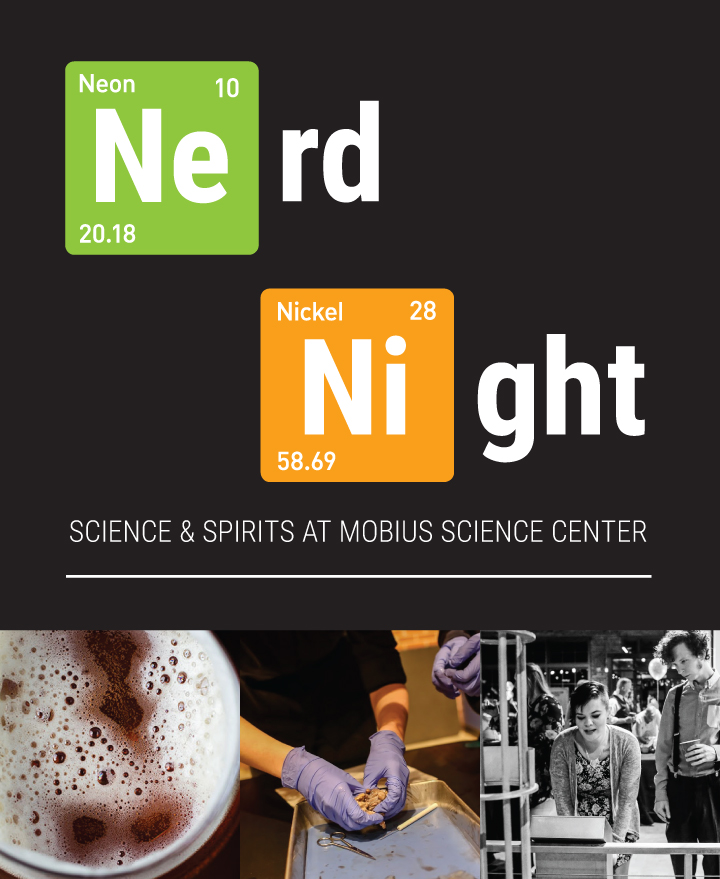 Science + Spirits at Mobius Science Center
$25 per person • 21+ years
Join us for a fun and unique date night! Dissect a cow eyeball together and unleash your inner child while exploring the exhibits! Each registration includes one complimentary beer, soda or water and light appetizers. Don't have a date? Bring a friend!
Space is limited, register today with the button below or by calling 509-321-7133
---
Shark Day!
Jul 27 - Friday
11am, 1pm, & 3pm

Join us for the 30th anniversary of Shark Week!

The Mobius education staff will be doing shark dissections at 11am 1pm and 3pm! Throughout the day, guests will also be able to compare sizes of common sharks, learn about endangered shark species, make a shark hat, and more shark suprises!

Event is free with science center admission.

This event will replace the scheduled Planetarium Show. Visit here for more summer programming!
---
Teachers Only Night at Mobius!
Aug 23 - Thursday
5pm - 7pm

Come to Mobius for a VIP Teachers Only Night! There will be an opportunity to tour both the children's museum and science center, experiment with hands-on activities, meet the Mobius Educators, and enjoy complimentary snacks and beverages! This is a perfect way to help you gear up for the upcoming school year and learn about the STEM-based workshops that Mobius will be offering during the 2018-19 school year! Plus, the Mobius Educators will give a sneak peek of a science show that we perform during our Mobius on the Move experiences!

Space is limited to the first 175 teachers. Please note,this is an adult only event.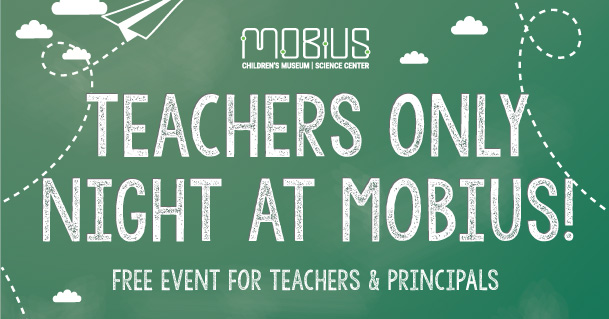 ---
Spokane Tribe History and Science Series Finale
Aug 25 - Saturday
10am - 3pm

Join us at The Gathering Place, located next to Mobius Science Center, for a day of exploring Spokane Tribal History and Science. Learn the science behind Tule Mat making, the basic principles of Sturgeon Noes Canoes, traditional uses of local plants, and ecosystems of ponds and streams. Tribal members with ID receive a $2.00 off daily admission to the science center. This is a free event, no admission required.

In partnership with: Mobius Science Center, Spokane Tribe, and Riverfront Park

---
Labor Day~ Children's Museum & Science Center are open
Sep 3 - Monday
10am - 5pm

Happy Labor Day - We are usually closed on Mondays, but we're open today!
---
Member Only - Frog Dissection
Sep 14 - Friday
5:30pm - 7:00pm Mobius Science Center

Ever wondered how a frog can stick its tongue out fast enough to catch a fly? Or how it can jump 30 times its own body length? Discover the answers with Mobius educators as we dissect frogs in the Lab!

Children under 6 must have adult supervision in their group to dissect a frog. One family or up to four people per frog. Space is limited to 10 frogs per session. Please choose one time slot when registering. Session 1 - 5:30pm, Session 2 - 6:15pm.
This event is at Mobius Science Center.